Metro Construction recently finished a new roof in Littleton, CO, replacing their old wood shake with Owens Corning dimensional shingles. Check out these before and after pictures to see the difference a Metro Roof System makes!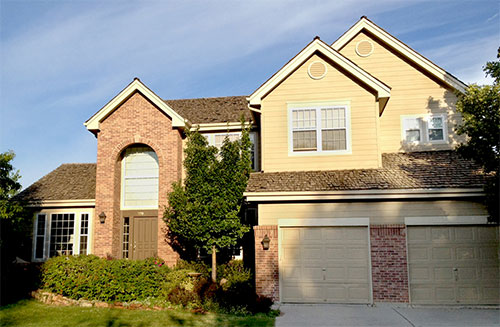 Above you can see this Littleton roof prior to the Metro touch. The damage is clear even from the ground, with shakes peeling up and away from the decking.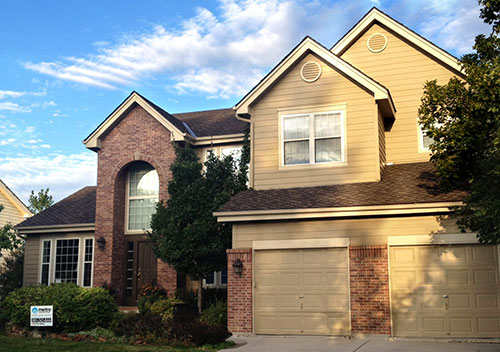 And here's the finished product! Much better, don't you think? I've never been much of a fan of shake roofs, anyway. These homeowners also have the System Advantage Lifetime Warranty, so they can turn to Metro if they ever have any issues with their roof down the road.
Metro provides roofing in Littleton, Centennial and the surrounding Denver Metro area. Give us a call to get a great new roof like the one above!