If you're looking for energy efficient home improvements like insulation, siding, or efficient windows, you can save a significant amount with a rebate program. Metro Construction is happy to see so many organizations supporting the movement towards energy efficiency. We've compiled the following list to make it easy for you to find the energy incentives in your area, whether you live in Denver, Boulder, Pueblo, Cheyenne or anywhere in the Front Range.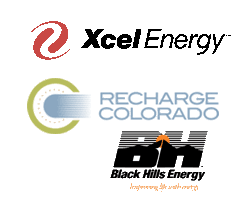 There are a variety of incentives available to help you save money on your energy efficient home improvements! From the federal government to Xcel Energy, the following resources will help you find rebates, tax credits and other incentives.
Xcel Energy
Believe it or not, Xcel Energy has rebates and tax credits of their own! Their website will help guide you to efficiency improving savings. Find discounts in your area.
Recharge Colorado
Recharge Colorado is a state-wide nonprofit program promoting energy efficiency for residential homes and commercial enterprises. Their site lists rebates as well as approved contractors offering efficient services. Metro Construction is a Recharge Colorado partner.
U.S. Department of Energy
The USDE website details the federal tax credits still available for energy efficiency improving upgrades to your home. These savings change from year to year, so be sure to check before you begin your project!
Energy Star Rebate Finder
Energy Star is the most well known organization promoting energy efficiency. As a joint program of the Department of Energy and Environmental Protection Agency, Energy Star has the full backing of the federal government. This link will take you to their Rebate Finder page, where you can search for rebates and tax credits in your region.
Database of State Incentives for Renewables and Efficiency (DSIRE)
DSIRE is a database of state, local, federal and utility company incentives and policies promoting energy efficiency. You can easily browse by state and view all the available incentives in your area.
Black Hills Energy
Black Hills Energy is another energy provider offering significant rebates. As of this posting, you can save up to 75% on insulation if you're Black Hills customer!