Roof Replacement & Installation in Aurora, Denver, & Surrounding Areas
Minimal disruption. During your re-roofing project, we ensure that your house and landscaping will be properly protected.
High-quality materials for a beautifully installed replacement roof
The Design EyeQ® Visualization Tool allows you to experiment with different roofing options to create your "dream home look" before you make a purchase.
Has your roof suffered extensive damage in a storm, is it over 25 years old and past its warranty, or are you looking to sell your home? All of these are potential reasons for you to consider a roof replacement. A new roof will add value and beauty to your home, and it's usually the more cost-efficient option than repeated repairs.
Here at Metro Construction, we specialize in proven roof replacement services to give homeowners the protection and beauty their homes deserve. Our roofing specialists are trained and certified in many different materials and techniques, so you'll only be left with the best possible results.
Want to find out more about our re-roofing services? Schedule a free estimate or inspection in Colorado Springs, Aurora, Denver, or an area nearby!
Types of roofing we install
In order to help with your roof replacement needs, Metro Construction works with a wide variety of materials to give your home the look you desire. We can remove any type of roof. Here is some information about the roofing materials we can install:
Composition Shingles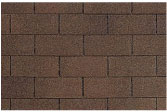 Asphalt composition shingles are the most common roofing material Metro Construction uses in residential and other steep and sloped applications. They are made from a fiberglass mat combined with asphalt and covered in mineral granules. Shingles come in a wide array of colors and will contour to almost any roof.
Wood Shingles and Shakes
Split wood shakes are aesthetically pleasing and long lasting. Shakes, due to their rough look, are desired in certain architecture concepts. They are also more difficult to install than typical shingle applications. Your Metro Construction project manager will assess your municipal requirements to see if code allows the installation of wood shakes. If they are banned by your HOA or municipal, we will provide replacement suggestions that still give you the same look and feel.
Tile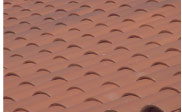 Tile roofs can endure some of nature's toughest elements, withstanding wind, hail, rain, earthquakes and even fires. This resilience enables manufacturers of tile roofing to offer some of the longest warranties in the industry. The color palette for concrete and clay roof tile includes hundreds of selections, with options ranging from single-color tiles to a five-color matrix, giving your roof the exact color you want. Styles range from flat to barrel-shaped and can change the appearance of a roof dramatically. If you prefer to simulate a more natural look, you can even order wood and slate textures.
Slate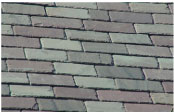 Slate is a very attractive and durable material. Slate is one of the oldest roofing materials and is long lasting. Natural slate is stone quarried in New York, Pennsylvania, Vermont, Virginia and in other countries. Grade and color depend on the stone's origin. Installation of slate requires a skilled craftsman – because the heavy material, the roof may need to be beefed up to provide extra support.
Metal and Stone Coated Steel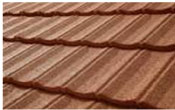 Metal roofing was once reserved mostly for commercial buildings or barns, but recent developments in material, finishes and manufacturing techniques have resulted in a wide variety of residential metal roofing. These advances in acrylic and chemistry technology enable manufacturers to provide limited appearance warranties on the surface coating of metal roofing that last 20 years or longer.
Metal and stone-coated steel roofing is available in many styles, including imitation wood shake, tile, and slate. A metal roof can provide the style you want and the durability you need. Metro Construction works with all stone coated steel manufacturers in the industry and your Personal Project Manager will have samples and data sheets for your review.
Products
Owens Corning Roofing Options
Owens Corning offers a wide variety of shingle options, all of which meet the highest standards of quality, durability, and appearance. The three main categories are architectural, specialty, and traditional shingles. Architectural shingles are available in many lines, including TruDefinition Duration Shingles and Oakridge Shingles. Similarly, specialty shingles include Devonshire Shingles, Berkshire Collection Shingles, Duration Premium Cool Shingles, and TruDefinition Duration Storm Impact Resistant Shingles.
Benefits of Owens Corning shingles:
A variety of color choices
Energy efficient options
Extensive warranties
Strong and durable
Roofing Shingles
GAF offers three distinct levels of shingle quality and protection, plus a remarkably affordable slate shingle option. We'll help you select the one that is right for your home's design and location.
Three-Tab (3-Tab) Shingles
Affordable basic protection for projects on a limited budget.
Timberline® Lifetime Shingles
Protect and beautify your home with Timberline®, North America's #1-selling shingles. Timberline® shingles now have a lifetime limited warranty!
Designer Lifetime Shingles
Beautiful, stylish, and exceptionally durable, Designer Lifetime shingles will make your home the envy of the neighborhood!
Headquartered in Valley Forge, PA, CertainTeed is a leading North American manufacturer of building materials and specializes in the production of high quality roofing and other materials including vinyl siding, trim, fence, railing, decking, insulation, gypsum, and ceiling products.
CertainTeed Asphalt Shingles
CertainTeed manufactures a variety of high quality, durable asphalt roofing systems. Asphalt roofing shingles are the most commonly used covering on residential properties in the market. Asphalt's primary purpose in roofing shingles is to serve as a waterproofing agent. Asphalt also holds the granules in place and adds to the overall strength of the roofing shingle. The best asphalt will stay flexible and will not dry out or become hard or brittle for the expected life of the roofing shingle.
Strip Asphalt Roofing Shingles
Strip asphalt roofing shingles are single-layered asphalt roofing shingles typically designed to look like slate. Strip roofing shingles are usually the lightest weight asphalt roofing shingles available in the market. Built on a tough fiberglass base, each shingle provides resistance to blow-off and tearing.
Dimensional Asphalt Roofing Shingles
Dimensional asphalt roofing shingles are manufactured as multi-layered products and provide a thicker and richer appearance on the roof (a multi-dimensional look). Dimensional roofing shingles typically are heavier weight than strip roofing shingles and usually have improved warranty protections, which can range from 30-years to Lifetime.
Premium Asphalt Roofing Shingles
Premium asphalt roofing shingles are usually described as laminated shingles that have a differentiated appearance or functionality from traditional dimensional asphalt roofing shingles. These products may have designs that mimic "old-world" roofing shingles, like natural slate or natural shake roofing shingles. CertainTeed's Grand Manor™, Presidential Shake™ and Centennial Slate™ shingles are prime examples of premium roofing shingles that provide an enhanced aesthetic appeal.
With over fifty years of experience in the industry, DECRA is a leader in manufacturing stone coated and steel roofing systems. We aim to produce superior metal roofing materials while committing to improvement and abiding the highest building standards.
DECRA provides metal roofing products that are not only beautiful and elegant but endurable with longevity to last years!
DECRA metal shingles come in a variety of styles and colors to help you accentuate your home and gain instant curb appeal. We have two types of tile shingles to choose from, DECRA Tile and DECRA Villa Tile. DECRA Tile resembles old world Mediterranean beauty, while Villa Tile provides a more traditional Italian appearance.
Tiles include these features:
Hidden fasteners
Lightweight design
No special installation tools needed.
Battens reduce energy consumption.
Ready to schedule your roofing estimate?
Metro Construction is a preferred contractor for most major manufacturers in the industry. We always install roofing systems according to the best manufacturer installation guidelines to make sure your warranty is 100% valid.
Contact us today to schedule your free in-home cost consultation with a professional from Metro Construction. We are your expert roofing contractor serving Littleton, Fort Collins, Pueblo, Boulder, Broomfield, Longmont, Arvada, and many surrounding areas.